OPERATION RAPEBOOK IS IN PHASE 1
By Alexander Backman
www.alexanderbackman.com abba@alexanderbackman.com

---
THIS IS THE LAST EPISODE OF THE AB SHOW.
PLEASE DOWNLOAD AND SHARE WITH OTHERS.
CLICK ON THE BANNER TO GET THE SHOW OR CLICK THE STREAM TO LISTEN NOW:
LENGTH 3 HOURS 13 MINUTES



CRN® MAY 30 2012- "Humans with alien brain implants [the 'zombies'] have been programmed to help overthrow Mankind in the NEAR FUTURE. The 'Reptoids' are even able TO TRANSFORM THEMSELVES INTO BEINGS WITH HUMAN CHARACTERISTICS & FEATURES. The planet Earth is being stressed so that human resistance will be minimal, during the overt takeover & control of Mankind.

"It started as a 'joint interaction program.' An Alien Species wanted to 'share' parts of it's advanced technology with certain humans in KEY POSITIONS OF POWER within government, military, corporations, 'secret societies', etc... The population as a whole began to be manipulated into the 'Alien Agenda'... they wanted TOTAL CONTROL of us!"- By Branton

In this compelling 3 hour interview with Col. SC Greg Rinchich, he exposes the evil that has been set loose upon the land. Literally, we are witnessing events of such a horrific nature that the only word I have to express what I feel is utter and sheer reprehension toward the evil satanic principalities that are behind these crimes.

What crimes? How about children being taken from their homes by the CPS in the US for government-sponsored experimentation? Children that end up murdered and sacrificed for their innocent blood under the auspices of Nazi science? What about 72 million abortions performed in the US alone since 1972? What about the more than 1 billion souls sacrificed through abortion worldwide since 1972? What about the Chinese now serving aborted baby girls and in other cases that are birthed and are boiled alive after being extracted from their mother's womb at 5 months of gestation? And what about, just today, in China, a man selling the body parts of 20 youngsters and passed off as ostrich meat at the local market? What about in India Doctors giving female aborted fetuses to the dogs? What about the persecuted Christians that are burned alive in their churches in Nigeria, the ones that are chased down and hunted down in Iran and Indonesia, in Chiapas Mexico or in Colombia? How much more can we take? What about our children being targeted with biological weapons called vaccines? What about the poisoning of our water and the systematic spraying of our cities with Chemtrails? What about the children that go missing and end up in Government labs and other underground facilities to be eaten alive by other-dimensional fallen angel entities new agers call 'greys'?

Just when we thought that things were getting bad, they are only getting worse! We are in it people! The Great Tribulation has begun and the time has come to confront this stark reality. The time has come to man up, pray up, suit up and go fight the good fight for Our Lord and King Jesus Christ! Fearless and faithful unto the End.

These EVIL people are the dark shadows as I exposed in the article I wrote in April titles THE RETURN OF THE REPHAIM. Well now, they are exposed and since Satan's days are numbered (12 21 2012), he is unleashing his demonic influences and bringing his true darkness into the world. That is why we call out on all God-abiding Christians to stand up and fight! We cannot allow these things to continue.

Timothy 2:3 sheds truth on this. Also Romans 1:25 and on.

Understand this, all child prostitution networks, Vatican-related or not, all murderers of children will ultimately be judged by Our Lord Jesus Christ; but, in the meantime, it is our duty in the service to Our Lord to speak out and take action. We are at war and we are exercising our right to self-defense in defense of the defenseless. Woe to those that have tortured these precious and innocent souls that had every right to live in innocence and purity!

Rak Chasak! A term in Hebrew used as an Ancient War Cry is what must be stated. Please take the time to watch these two videos by Eric Ludy to understand what Christ Jesus requires of you.

And now, the Col asked me to post this information for your consideration:

As a member of the family of Jesus Christ, my job is done here. I serve as a messenger and hope you take heed and take action.

In Complete Service and Dedication to Yahshua,
Alexander Backman

Recommended Links for this show

Operation Rapebook Needs your Support!

Soldiers of Jesus Christ, Step up, Man up, Pray Up for the time is now to come out and shed some light upon the evildoers of this world.

Are you a parent and your child has been kidnapped? Your child may still be alive and could be used on online child prostitution rings like the ones on Facebook. We want you to contact us and send us your information.

Col. SC Greg Rinchich is spearheading an unprecedented operation against child prostitution and heinous crimes committed against children. Operation Rapebook consists of Christian brothers and sisters who are stepping up and coming to the frontlines and supporting to help bring an end to these criminal activities and provide closure to the parents of the innocent children who have greatly suffered from the reprobate individuals who have them under their control.

Operation Archangel was just the beginning. Operation Rapebook is an ongoing investigation conducted by law-abiding individuals that understand that there is a very real Satanic reality related with these criminal networks. They must be tracked down, arrested and exposed for their crimes against humanity.

We ask you to write Col. SC at gregrinchich@livecom with any information that may help to gather as much intelligence as necessary to pinpoint and find these individuals and expose them publicly and bring them to justice. His facebook account is gregrinchich. Now go listen to the show and do the right thing.

For those men and women of courage and valor who are ready to take a stand and fight please contact me personally at abba@alexanderbackman.com so I may provide you with further details on how to contact Col. SC.

Lastly, please go to this site to learn more on how to combat child prostitution on Facebook and read Chelsea Schilling's 4 part articles exposing the Child Prostitution Rings online here.
PLEASE CONSIDER SUPPORTING OUR WORK AND MINISTRY WITH A DONATION.
THANK YOU! KNOW THAT OUR REWARDS AWAIT US IN HEAVEN. (REV 22:12)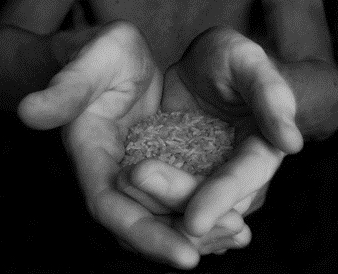 Proceeds are used to help treat children in Mexico suffering either from either autism,
vaccine-related diseases, cerebral palsy, or extreme poverty including lack of water, food and clothing.
By Jack Doyle

PUBLISHED: 21:54 GMT, 4 June 2012 | UPDATED: 07:08 GMT, 5 June 2012
A crime linked to Facebook  is reported to police every  40 minutes.
Last year, officers logged 12,300 alleged offences involving the vastly popular social networking site.
Facebook was referenced in investigations of murder, rape, child sex offences, assault, kidnap, death threats, witness intimidation and fraud. READ MORE

ARREST OF PRIEST PEDOPHILES NOW BEGINS; GOVERNMENT PEDOPHILES ARE NEXT
THE FOLLOWING HAS BEEN SENT OUT TODAY FROM THE ITCSS (INTERNATIONAL TRIBUNAL INTO CRIMES OF CHURCH & STATE). Rev. Kevin Annett has requested that we put out the word for people to forward to him any names and photos of child raping priests, for his archives and action list. His contact info is: "Kevin Annett" <hiddenfromhistory1@gmail.com> Messages for Kevin Annett can be left at 1-386-323-5774 (USA)

Rebecca Carley show with Rev, Annet can be heard here.

See the evidence of Genocide at www.hiddennolonger.com and at the website of The International Tribunal into Crimes of Church and State at www.itccs.org .

Watch Kevin's award-winning documentary film UNREPENTANT on his website www.hiddenfromhistory.org

This is the template that can subsequently be used against all the pedophiles/pedophile protectors in government as well. I ask all of you to forward this to every Catholic you know. Following is the letter that just went out to Rome:

Please visit www.hiddennolonger.com and www.itccs.org.
We thank Dr. Rebecca Carley and Sheldon Day for sharing this information.
WATCH UNREPENTANT- A DOCUMENTARY ON THE PEDOPHILE CRIMES AND GENOCIDE AN KILLING OF CHILDREN BY THE CATHOLIC CHURCH IN CANADA
A Public Declaration to Joseph Ratzinger, Bishop of Rome, and the Catholic College of Cardinals from The Executive Council of The International Tribunal into Crimes of Church and State.


Posted on May 30, 2012 by itccs

Joseph Ratzinger, Bishop of Rome
The Vatican
Dear Bishop Ratzinger,

Your church has illegally arrested and imprisoned an Italian citizen named Paolo Gabriele for the "wrong" of possessing evidence of criminal acts by you and other Vatican officials.
On behalf of human liberty and the suffering victims of church violence, our Tribunal is compelled to respond to your act of warfare against the truth by declaring that henceforth, every known Roman Catholic priest or official who has harmed a child or protected those who have will be publicly named by our network, and will be publicly arrested and expelled from their churches.
We have instructed all of our member organizations to commence such citizens' arrests of your guilty clergy. This decision is made under the common law right of citizenship arrest of those who endanger children when established authorities refuse to protect the community.
Such direct action to protect our children will be accompanied by ongoing occupations and seizures of Roman Catholic Church property commencing globally on September 15, 2012.
These measures are being taken because of the refusal by you and your church hierarchy to do justice to your victims and abide by the law and morality; and specifically, because of your refusal to agree to these ten measures, issued to you on May 4, 2012 by our Tribunal:

1. Issue full reparations to survivors.
2. Surrender the remains of those who died for a proper burial.
3. Return all land and wealth taken from church victims.
4. Surrender all evidence and perpetrators of crimes against children.
5. Annul Crimen Sollicitationis and all Vatican policies that protect child rapists.
6. Expel and defrock all child raping priests and those who protect them, including the pope.
7. Agree to the licensing of all clergy as public servants.
8. Withdraw from all tax exemptions, concordats and privileges.
9. Annul the status of the Vatican as a state and abolish Rome's authority over its congregations.
10. Redistribute the wealth of the Vatican Bank to church victims and the community, as Christ commands.

To reiterate, we are commencing to publish worldwide a list of known child raping priests and their protectors, and we will thereafter perform citizens' arrests of these criminals and expel them from their office and churches. You, Joseph Ratzinger, and your fellow criminal conspirators among the College of Cardinals will be among those persons so named and targeted for arrest, expulsion and banishment.

Unanimously resolved and Signed,
The Executive Council,
The International Tribunal into Crimes of Church and State
Brussels

cc: world media and governments

Pederast priest raped at least 45 indigenous children in Oaxaca
Predator is still on the loose, aid and abetted by Archbishop

The Congregation of the Faith since Vatican acquitted Gerardo Hernandez Silvestre
Given the proven allegations, presented since 2009, Archbishop José Luis Chávez Botello decided to punish or deter the seven diocesan priests who made the accusations.


Original link in Spanish | Link to Google nonhuman translation.

Photo of Jose Luis Chaves Botello, Archbishop of Oaxaca who is guilty of aiding and abetting Gerardo Silvestre Hernández, a child rapist of at least 45 indigenous children.
http://arzobispadodeoaxaca.org/blog/imagenes/2012/02/Foto.jpg

Website and Geophysical location of these criminals Phone 951 51 64822 | Fax 951 51 65580
Email: antequera@arzobispadodeoaxaca.org

Julio Hernandez Lopez
Newspaper La Jornada


Monday June 4, 2012, p. 44


At least 45 children and young Oaxacan indigenous regions were sexually abused by a priest, Gerardo Silvestre Hernandez, according to various testimonies that since June 2009 were submitted by local authorities and people, and even by voice to the Archbishop José Luis Chávez Botello seven Oaxacan priests (which were added in subsequent steps three), who later reported the matter to the Vatican (where, despite everything, was acquitted).

Accused by Gerardo Silvestre himself to maintain an intimate relationship (version called the priests were clarified and, where appropriate, denied), Archbishop Chavez Botello allowed for more than three years to continue in office, punished and removed those who heard and met the complainant and awarded him more power and privileges. Sunday 27 until last month had to suspend him from his ministry to be known a complaint made by the mechanical Pedro Mendoza, whose nine year old son was sent in 2006 as an acolyte to the parish where Sylvester officiated Hernandez (twice tried kill the small one when the priest went to get home). Then came two more complaints of youths who also spent his childhood in the parish of San Pablo Huitzo, then in charge of Gerardo Silvestre (notes in detail in bit.ly/K0geAA and bit.ly / LZobrV made ​​by Octavio Velez, correspondent La Jornada in the state).

When the first complaint came in May, the Archbishop of Antequera-Oaxaca issued a press release ( bit.ly / JDWzEv ) which stated: It is the actions of the archdiocese to be notified through public complaints. Not know the charge (...) We find it unfair to be accused of inaction when we had not been given prior notice, much less, we tested what it says.
It turns out that since June 2009 Archbishop Chavez Botello had heard in his face the signs detailed Gerardo Silvestre as a proven case of clerical child abuse in an indigenous area and fondness for alcohol, money and power that had made ​​him alive Voice seven diocesan priests: Manuel Arias Montes, Sergio Herrera Arias, Miguel Angel Garcia Morelos, Jorge Perez Garcia, Juan Antonio Jimenez, Guillermo Gordillo and Juan Ruiz Velasquez Carreño (they were added to the priests also David Elias Mendoza Maldonado, Leoncio Hernandez Guzman and Angel Noguera).
In a formal letter sent to Cardinal William Joseph Levada, head of the Congregation for the Doctrine of the Faith, Religious Oaxacan said that since June 16, 2009 "warned our Archbishop (Chavez Botello) and his auxiliary bishop, Oscar Campos Contreras, now bishop of Tehuantepec, in a meeting we ask you to treat this case, the discomfort of the people and the news of the pedophilia of Father Gerardo Silvestre was beyond the limits of the parishes of St. James parish Camotitlán-preceding - and Villa Alta, his present parish at this time. "

The letter to the Vatican, sent on August 4, 2010, added: "We are very concerned about this situation, we believe, can lead to our diocesan Church-and through it to the universal Church, a crisis of credibility and loss of respect worse than Pope Benedict XVI warned in his pastoral letter to Catholics of Ireland "because the crime of child molestation that denounced and can resolve in time, progress has been left covered by our archbishop, with great suffering of children and indigenous adolescents, their parents and whole villages.

At its meeting of June 16, 2009 with Archbishop Chavez Botello, priests read a consolidated text documents, testimonies of victims and witnesses:


Yetzelalag Santa Catarina, Villa Alta, the priest Silvestre Gerardo children and youth in the community (...) made ​​them obscene caresses and played with them (...) In one of the holidays (...) invited a young people to take their cards and bought beer and already taken one of them was sucking cock and stroking it unduly.

San Ildefonso Villa Alta, "like the liquor ... are set to take with him and have boys from other communities that do not correspond to the parish in their rooms ... have been taken in the garbage at night and walk with neck full of hickeys purple ... There is another youth in this community that has been another of his father's close friends and comments are those of Camotitlán about p% # & they give his alms for him to enjoy because it says that the father gives him the favorcitos that has made him and finally threw one of cure. "

Temaxcalapa: for being taken had an accident with his truck in central streets of the community ... when in a meeting I did see its flaws ... was upset and asked them photos or videos ... I told them not to miss a parent as there parents take drunken, womanizing ... and even with children and more until there are worse drunks and women bishops.
Santiago Camotlán: a victim testifies that Gerardo Silvester took him to San Dionisio Ocotepec companion, put it back to a hotel, got him drunk and molested him.

And in a video, which like the above documents is part of an application file for the protection of human rights that were accessed and all of which has copies, a young man tells Camotlán names of children, youth and even an old man to which Gerardo Hernández on various dates Wild drunk then have sex. The sum of what this young man is told by more than 40 cases.

In a meeting with the faithful who reproached their mistakes, as the priests told Chavez Botello, and then to Rome, "the father Gerard told the assembled 'the bishop is also my chicken', and my chicken, we know, means : my boyfriend, my lover, my partner. This has been extended and there are many who already think that's why the archbishop does nothing to remedy the anomalous situation of Gerardo father. "

Chavez Botello also heard in June 2009: No immediate action would make the eyes of the Church and society as covering up a pederast priest, "in other parts of the diocese began to emerge witnesses against a close aide to Archbishop to set another case of pedophilia, as well as against a former superior of the seminary less than, say, sexually fondled students. It is creating a morally damaging in the diocese, as we warned when we gather to denounce acts of corruption Uvi father (Wilfrid Mayrén Francisco Pelaez), you know and tab ".

Nevertheless, Chavez Botello chose to punish the deacon Angel Noguera, remove the priest class and raise Apollonius Gerardo Hernandez Silvestre. In response, the priests turned to the Sacred Congregation for the Doctrine of the Faith, recounted his meeting with the archbishop, said the research had not been reported in a fair, transparent and adheres to the laws of the church, and raised the possibility that the archbishop to resign.

On February 17, 2011, the congregation said exonerated from Vatican City Gerardo Silvestre (no colorable claim weighs against him) and Archbishop Chavez Botello.

More headlines on this investigation here.

WE NEED YOUR HELP TO ARREST THESE CRIMINALS!




By Alexander Backman

CRN® June 2, 2012- On Sept 15th 2012, a historic and massive worldwide arrest of pedophile priests and child rapists that belong to the Catholic Church will occur. This guide serves as a manual on how to perform these arrests under common law. Millions of children are at risk of being sexually molested by these sick individuals that hide themselves behind the largest criminal organization in the world, the Catholic Church.

We ask you to help us in this fight for good to finally rid our society of these evil individuals and take back our safety in each and every town where we live.  It is for our children and our communities.

The International Tribunal into Crimes of the Church and State has publicly declared that this operation will take place on on September 15, 2012. 

We ask you to please provide the ITCCS with any knowledge that can lead them to these enemies of society so they can be exposed and banished. Please send your testimonies to the email below including pictures and details as to the culprits of these crimes against humanity.


In His Army,

Rak Chasaq!


Alexander Backman


Now is the Time:

Organizing Direct Action to Protect our Children from Predatory Priests and those who aid them

A Practical Guide on How To Document, Publish, Arrest and Expel Public Enemies

DOWNLOAD THIS GUIDE IN

PDF

: ENGLISH | SPANISH

 

A Directive from ITCCS International, Brussels  

June 1, 2012

 On May 30, our global network of over fifty organizations issued an historic declaration to the Vatican and Joseph Ratzinger. (see www.itccs.org)

 This statement announced our intent to globally publish the identity of known child raping clergy and their helpers, and to perform citizens' arrests of these sick predators because of the continued refusal of police and judicial authorities to do so.

 We have begun this campaign by gathering the evidence of the names, locations and pictures of such child rapists in a central archive whose evidence will be made public. If you have knowledge of such criminals, please forward it immediately to this email.

 Armed with this information, the critical phase in our campaign will then commence: organizing Action Groups to publicly post the identity of these rapists and physically arrest and detain them so they cannot harm any more children.

 These Child Protection Action Groups (CPAG) are now being formed in Canada, the USA, Ireland, Australia, Italy and England.

 Each CPAG will consist of a disciplined team of between five and ten people led by a Coordinator. The entire team will receive training in common law procedure and protocol for undertaking citizens' arrests.

 The CPAGs are not disorganized "vigilantes", but principled community protectors who will treat proven child rapists firmly and non-violently, and will remove them from their church and their office in full public view.

 The CPAGs will not be disrupting church services but will quickly escort the child rapist from the building after declaring him to be a threat to public safety.

 To be clear, the CPAGs will not be acting alone when they enter church property and detain child rapists, but will so as part of a larger public presence.

 Our supporters will stage accompanying protests, sit-ins and occupations at the same time as the arrests are being made in order to alert the public and media, and to demonstrate how these actions are a self-defensive public safety measure and are legally necessary to ensure the safety of our children.

 One of our ITCCS organizers in the eastern United States, for example, writes,

 "There's a convicted child molester preaching every Sunday in the local Catholic Church here in (blank). The local Bishop's ignored all our letters and leaflets about this guy, and so have the police. So now we're going ahead and we'll defrock him in plain sight. We'll confront him and tell him he has no right to be a priest, then strip him of his robe and vestments, right there, and escort him out of the church. I've seen the Mohawk women do that to their own corrupt chiefs. The public shaming always works best!"

 This is the gist of our efforts: to prevent child rapists and the church officials who protect them from being able to operate any longer.

 It's important to remember that since churches are publicly funded organizations maintained through your taxes, churches are public space, and you therefore have every right to enter church property, especially if you suspect or know that child rapists and their protectors are operating in them.

 During our actions, if the police are called by church officials and they arrive, a CPAG spokesperson will immediately approach them and read to them a public statement that calls upon the police to exercise their oath of public office and assist us in detaining a known child rapist who is a clear and present danger to children. They will be handed a Public Letter of Demand calling on them to do so.

 If they refuse to respond and even begin to challenge our actions, they will then be formally deputized and instructed to assist us in arresting someone who is a clear danger to the community.

 If the police nevertheless act to protect the rapist, they will have violated a public responsibility placed upon them, and will have thereby surrendered their right to hold their office. At that point under common law, they can be legally ignored. Any act by the police after that to prevent our defense of children will constitute an illegal assault and obstruction of justice, and they can be tried and convicted of these offenses.

 For our own security and defense, every CPAG will be accompanied during their actions by legal observers and several videographers who will witness and record the entire course of events.

 From our long experience, it is rare for the police to physically intervene in these situations - especially when the media and witnesses are present - since the church officials fear any possible damage to their property or reputations by engaging in direct confrontations with protestors. Normally, the cops simply stand by and watch, especially when a large crowd is present. So numbers and public exposure are our best allies.

 As well, don't forget that the CPAGs will be showing up at the churches unannounced, and will therefore be able to confront, detain and escort from the building the rapist before the police even arrive.

 Nevertheless, tactically speaking, your CPAG may choose to mount a diversionary action to draw off the police if they do show up while the rapist is being detained - such as by staging a church occupation to coincide with the citizens' arrest. This is especially advisable if your numbers are small.

 Once your CPAG has successfully removed the rapist from the church premises and stripped him of his robes of office, and filmed the entire event, a CPAG representative will hand the rapist a formal Cease and Desist Restraining Order banning him from being within a hundred yards of the church in question. He is then to be released. We cannot thereforebe accused of kidnapping.

 If the rapist ignores this Restraining Order, he can then be permanently detained, and any church officials who aid and abet him can themselves be placed under citizens' arrest and the church permanently occupied as a public safety measure.

 All of the recorded evidence of these actions will be posted on You Tube and on our archived website in order to alert the community to these individuals, and to encourage similar actions around the world. 

 If you wish to volunteer to be a part of a CPAG, contact this email or the ITCCS organizer in your area. A schedule of training events and other upcoming actions will be published at www.itccs.org and sent to you by email.

 The actions we take today will save the lives and sanity of tomorrow's children. It is therefore our sacred duty to bring our deeds into conformity with our love for all children, by placing their well-being and safety before all other considerations. May that knowledge give you the courage to act!

 Contact us directly for more information and assistance. For the children!

 ITCCS Communique 1 June, 2012

Brussels

Child Protection Action Groups (CPAGs)

Aims:

1. Research, Document and Monitor child rapists in churches, and those who protect them

2. Publicly identify and name them

3. Arrest, defrock and banish them

4. Occupy churches and facilities that shelter or aid them

5. Connect with other CPAG's and coordinate action
© 2012 CONCIENCIA RADIO NETWORK® ALL RIGHTS RESERVED
Permission to reproduce this article is permitted as long as this post is adequately referenced, linked and posted in its entirety.