By Alexander Backman
www.alexanderbackman.com abba@alexanderbackman.com

---
DONATION GOAL: 15
DONATIONS RECEIVED: 5
DONATIONS TO GO: 10
Dear siblings in Christ Jesus,
As our ministry is an online ministry, it is difficult to congregate everyone at the same time in order to share and watch in fellowship the 2011 hit movie Jerusalem Countdown.

Please watch the trailer below:
With this in mind, I contacted Pure Flix in order to purchase the DVD and they promised it would be coming out in spring. It has not.
I would like to get this DVD into your hands. One way to watch this movie is if our ministry purchases a $149 package + s/h which include 15 DVDs. Other more expensive packages are available. This includes a license to show the movie via our ministry, which we will do, and distribute these 15 DVDs to you as our sponsors. Albeit, you may also purchase Jerusalem Countdown online here, I would like to personally send them to you with a special gift.
We are living in these very times where the Harbinger signs are being fulfilled as Jonathan Cahn has clearly exposed. The Middle East is on the brink of multinational destruction and a US ship was already attacked in the Strait of Hormuz just recently.
Please consider supporting our ministry at www.AlexanderBackman.com by purchasing Jerusalem Countdown by donating $18.00 via our Paypal button below or depositing via our Wells Fargo account and I will personally send out the Jerusalem Countdown DVD to you with your gift.
We already have 5 brothers and sisters worldwide that have sent in their money. That leaves only 10 to go. Jerusalem Countdown is biblically-based and exact into its interpretation of scripture.
Benevolent Blessings in these times of tribulation,
Alexander Backman
PLEASE CONSIDER SUPPORTING OUR WORK AND MINISTRY WITH A DONATION.
THANK YOU! KNOW THAT OUR REWARDS AWAIT US IN HEAVEN. (REV 22:12)
THIS BUTTON IS NOW WORKING

OR IF YOU PREFER, DONATE TO US AT ANY WELLS FARGO OR WACHOVIA BANK BRANCH USING ACCOUNT NUMBER # 6607540884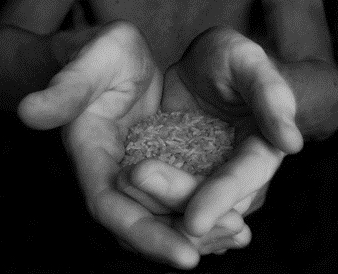 Proceeds are used to help treat children in Mexico suffering either from either autism,
vaccine-related diseases, cerebral palsy, or extreme poverty including lack of water, food and clothing.
© 2012 CONCIENCIA RADIO NETWORK® ALL RIGHTS RESERVED
Permission to reproduce this article is permitted as long as this post is adequately referenced, linked and posted in its entirety.